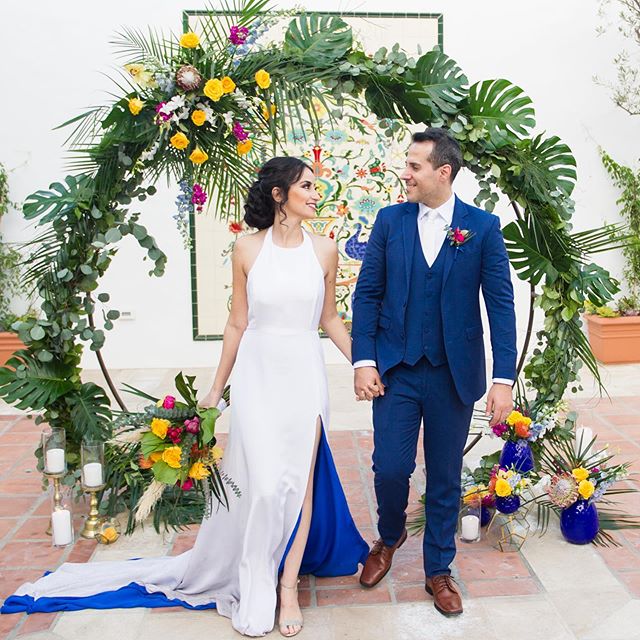 I hope your weekend is filled with Tropical Days and fun happy nights 🏝😀 Planner @graceandgoldevents Photo @jessicaelizabethphoto @rob_tran Cinematography @kaletcinema @rob_tran
Venue @laventuraeventcenter
Stationary @willemina_typography
Calligraphy @lavenderandsea
Florals @bellabloomsfd
Men's Attire @stitchandtie Bridal Gown @kirstenpaige Cake @plumeriacakestudio Rentals @bakerparty Beauty Concierge @elwynnandcass Hair and Makeup @shear_chic Models @yasminatassi (Yasmin and Abdo) Featured on @cakeandlace_
#TBT to this dreamy Styled Shoot from a beautiful day at Rancho Las Lomas. 💖💍Video created by our sister studio @kaletcinema and @rob_tran . Designed and brought to life by the amazing vendor team below . Featured on @southerncaliforniabride and @aislesociety Cinematography: @kaletcinema @rob_tran Design/Planning: @christine_cmgevents Photographer: @rebeccatheresaphotography Venue: @rancholaslomas Florist: @theflowerstoryco Rentals: @oaktreeweddingrentals China:@cherishedrentals Speciality Decor Rentals: @mylovelyevents Cake: @plumeriacakestudio HMU:@beachbridalbeauty Models: Real life husband and wife- @rachelanne_official / @hustle2g @ourlovetravelss Dress Salon:@lovellabridal Dress Designer: @bertabridal Tux: @friartux Live Painter: @eventpainter Invitation Suite: @invitationmaven Calligraphy/Escort Cards: @kelly_patrice Napkins/ Linens: @latavolalinen
The official start of summer is almost here :) And this Havana Nights styled shoot definitely has me feeling those Summer Time Vibes 🌞🌊🏖This video was created by our sister studio @KaletCinema in collaboration with an amazing team of SoCal wedding professionals and our two beautiful models who are a real life married couple. Planner @graceandgoldevents 
Venue @laventuraeventcenter 
Stationary @willemina_typography 
Calligraphy @lavenderandsea 
Florals @bellabloomsfd 
Cinematography @kaletcinema @rob_tran 
Photo @jessicaelizabethphoto @rob_tran 
Men's Attire @stitchandtie 
Bridal Gown @kirstenpaige 
Cake @plumeriacakestudio 
Rentals @bakerparty 
Beauty Concierge @elwynnandcass 
Hair and Makeup @shear_chic 
Models @yasminatassi (Yasmin and Abdo) Featured on @cakeandlace_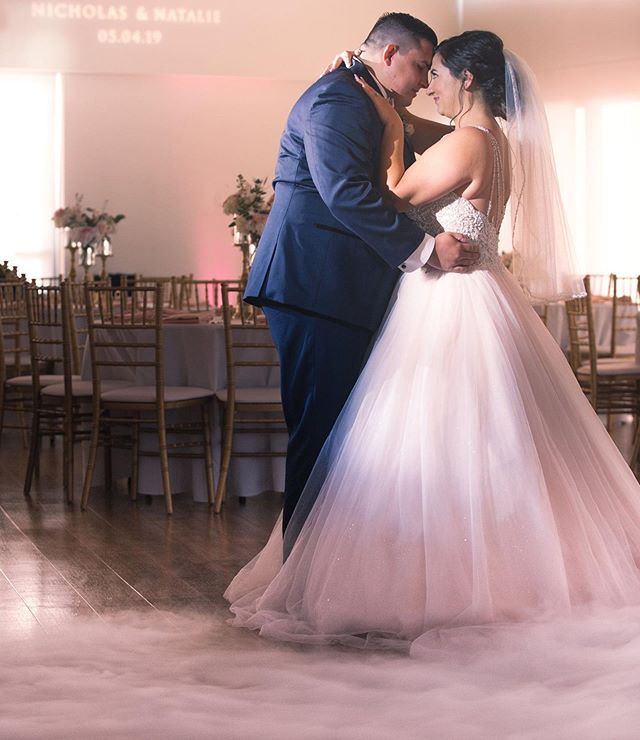 Not A Care in the World When You Are Dancing in the Clouds☁️ 💖 Venue: Marina Park  Photographer: Jessica Elizabeth Photographers (@jessicaelizabethphoto + @Rob_tran )  Cinematographer: Kalet Productions (@kaletcinema) Coordinator: Grace & Gold Events (@graceandgoldevents) Hair & Make-Up: Swell Beauty (@swellbeauty) Officiant: Great Officiants (@greatofficiants)  Floral: Bella Blooms (@bellabloomsfds) DJ: Livinh Events (@djlivinh) Men's Attire: Friar Tux (@Friar Tux)  Catering: Lighthouse Cafe (@lighthousecafenb) Wedding Gown: Bellasposa Bridal (@bellasposawedding) Flower Girl Dress: Marshalls (@marshalls) Hair Extensions: Bellami Hair (@bellamihair) Bride: @nataliemccarty_ Groom: @nick.mccarty_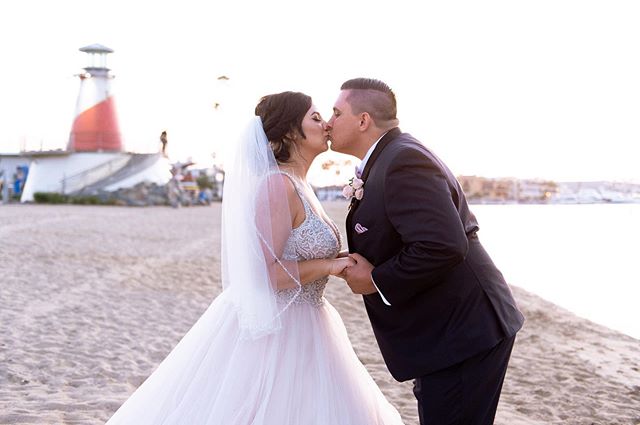 Happy One Month to @nataliemccarty_ and @nick.mccarty_ 💖 💍 Amazing Vendor Team: Venue: Marina Park (@cityofnewportbeach ) Photographer: Jessica Elizabeth Photographers (@jessicaelizabethphoto ; @Rob_tran ; @joel_austell )  Cinematographer: Kalet Productions (@kaletcinema) Coordinator: Grace & Gold Events (@graceandgoldevents) Hair & Make-Up: Swell Beauty (@swellbeauty) Officiant: Great Officiants (@greatofficiants)  Floral: Bella Blooms (@bellabloomsfds) DJ: Livinh Events (@djlivinh) Men's Attire: Friar Tux (@Friar Tux)  Catering: Lighthouse Cafe (@lighthousecafenb) Wedding Gown: Bellasposa Bridal (@bellasposawedding) Hair Extensions: Bellami Hair (@bellamihair) Dress: @essenseofaustralia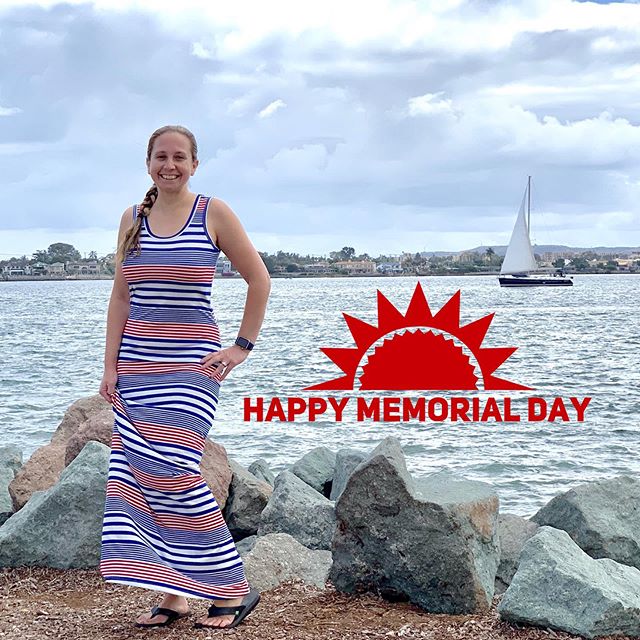 Happy Memorial Day 🇺🇸💙❤️ Thank you to all who serve and have served our country. What did you all do this weekend? 😀 Rob's been at wedding events the past 5 days. We got to spend a couple hours together down in San Diego yesterday.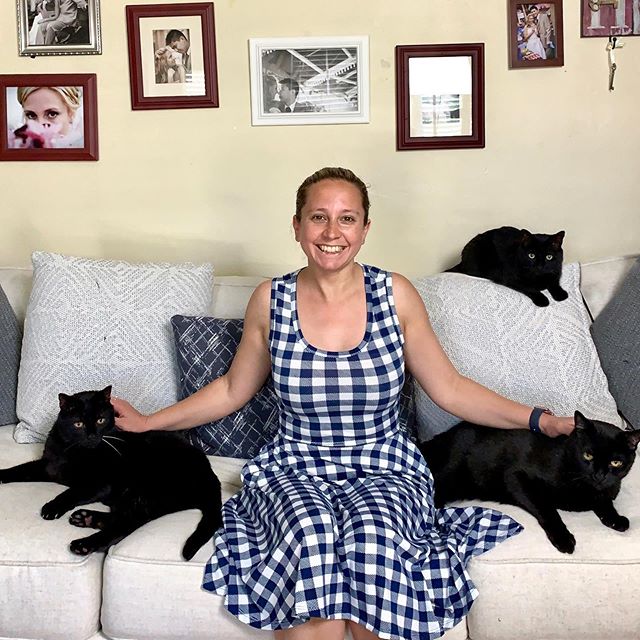 Happy Mother's Day to all the moms, angel baby moms, fur baby mamas, moms in waiting, godmoms, mamas in heaven, and all the other moms out there. 💖🌸💐🙂😇😻❤️ You are all stronger than you know, an inspiration to many, and amazing beautiful women 😘 Cheers to each and every one of you 🥂And thank you to all the moms for all you do. Mother's Day has been a difficult day for me for the past several years. Seeing news feeds full of smiling children and Mother's Day brunches and wondering when it might be our turn. 5 years and 5 miscarriages later, it is still very difficult. But I am thankful for our own little family, the support of our extended family and friends, and these beautiful little fur buddies who make me a mom in a different way. Each of these kitties came to us at a different point in our lives, and they are so perfect for us. They always seem to know when I am sad or not feeling well, and they lay by my side. They entertain me with their silly antics, and offer daily cuddles and love. I am also so very thankful for each of my wonderful god children. Although I don't get to see them everyday, I am thankful for the opportunity to be their god mom. 💖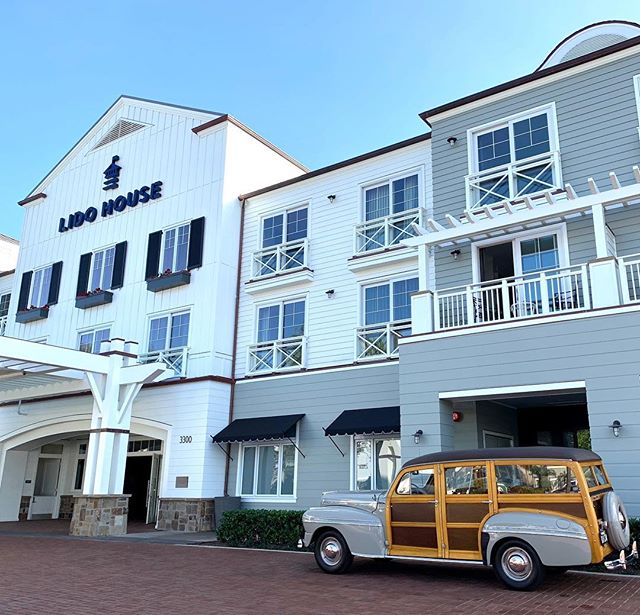 Venue tour today @lido_house 🛥 Feeling the Beach Vibes! Super excited to have this awesome new wedding venue in Orange County. #lidohousehotel #lidohouse #lidohousenewportbeach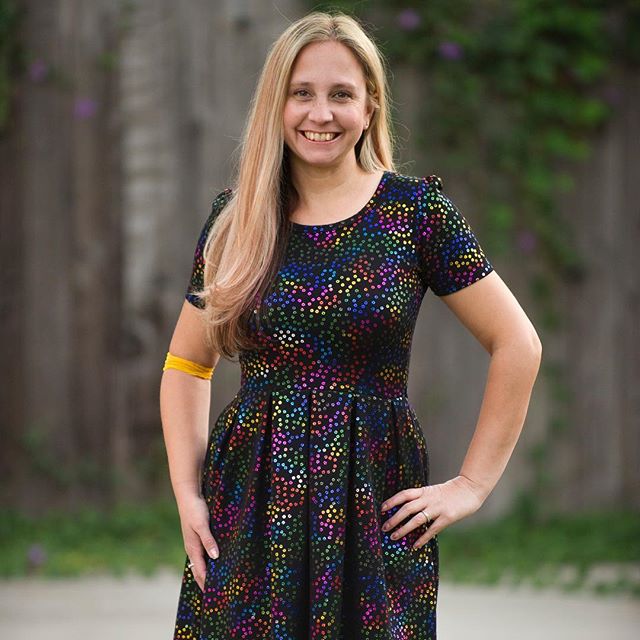 For those following along in our baby journey… Several months ago, Rob came across an article about another couple online who had experienced some circumstances similar to ours, and so he looked up the doctor that helped them. When Rob told me about this doctor, I was reluctant because honestly I was so ready to give up. But Rob thought it would be good to go and consult with him and see if he had any ideas for us, and so we decided to try getting an appointment. It was a bit of a wait for a spot, but last week we traveled to his office in Scottsdale, AZ for our appt . He spoke with us for a couple of hours, went through our miscarriage history, and ordered several rounds of testing. I have done approximately 24 lab tests in the past week - with many of them requiring specific date/timeframes for testing. Now we wait for all of the results to come back and wait for another appointment with the doctor to see if the results can give us any kinds of answers. It has been a long journey these past 4 years. But today I wear my Rainbow Elegant Amelia to celebrate the completion of this round of testing and to look forward with hope to one day finding our "Rainbow" baby.